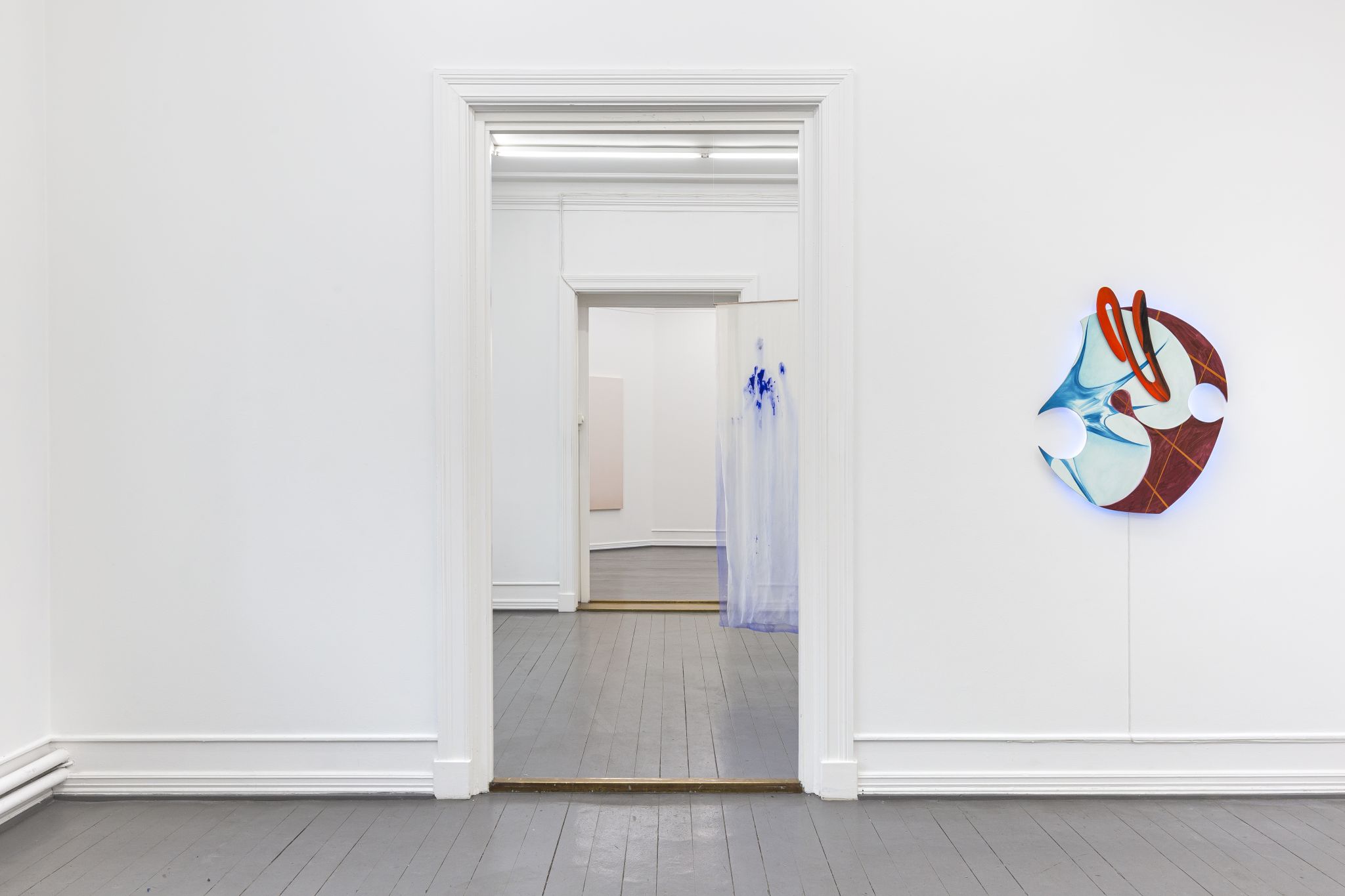 Utstilling
Unge inviterte 2023
Jason Dunne, Runa Halleraker & Simone Jarvis
12. januar – 12. februar 2023
The 2023 edition of LNM's annual exhibition "Unge inviterte" invites artists Jason Dunne, Runa Halleraker and Simone Jarvis, who as it happens, all completed their Master degrees from KMD-UiB in Bergen in 2022. LNM's ambition in hosting this yearly exhibition is to provide a window into the next generation of up-and-coming painters. By inviting recently graduated artists with a focus on painting, LNM also provides a platform for artists to exhibit and continue establishing their careers.
Jason Dunne (b. 1993 Galway, Ireland) is an artist working with painting, charcoal, found materials and installation to create both sublime and haunting imaginings of the natural world. An exercise in world building, his compositions are built up slowly, gradually, layer by layer, creating a sense of glowing light in expansive spaces. Jason Dunne lives and works in Bergen.

Runa Halleraker (b. 1995 Trondheim, Norway) is a queer artist and poet who applies their facility with painting to a range of mediums, including drawing, sculpture and textile. Their works create a space for a body, a veiled context where edges are softened and blurred. Conversely, their works can also appear stark, painted records suggesting bodily traces, visceral, and intimate. Runa Halleraker lives and works in Bergen.
Simone Jarvis (b. 1990 Calgary, Canada) is an artist working through painterly abstraction, a method for imagining the subjectivities of the mind, and the spaces where we write and rewrite our conceptions of the self. Her site-specific paintings combine traditional materials such as acrylic binder and oil paint, with temporal materials, such as LED lighting, gravity and time. Simone Jarvis lives and works in Bergen.