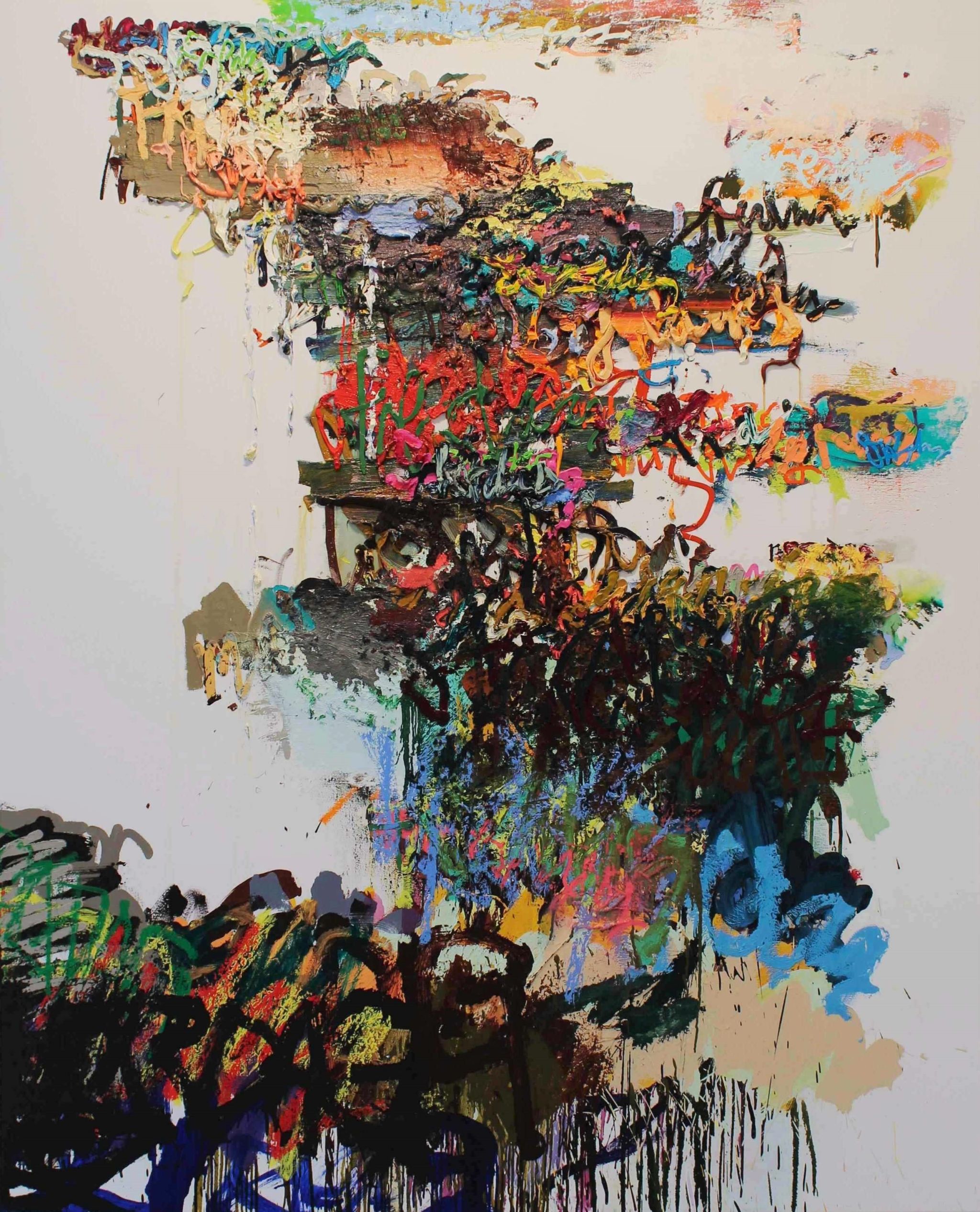 Exhibition
Tommy Johamsson
05. February – 01. March 2015
Tommy Johansson (1975) bor i Oslo og er utdannet ved Kunstakademiet i Oslo. I utstillingen The Anachronicles of The Present viser han maleri, skulptur og arbeid på papir.

Mot denne utstillingen har Tommy Johansson utforsket maleprosesser som artikulerer og bearbeider ulike begreper om tid.  Ukedagene assosieres med arbeid og hverdag, uken representerer syklisk og ritualistisk tid.
Johansson skriver ukedager eller datoer i olje eller annet på lerret - onsdag males når det er onsdag og overmales med torsdag dagen etter, osv. Maleriene varierer i størrelse og er utviklet i forskjellige tidsrom, noen i opptil flere år. Karakteristisk for denne måten å jobbe på, er at det forsterker opplevelsen av maleakten som en valgsituasjon.
The Anachronicles of The Present dveler ved et pågående arbeide som prinsipielt mangler grenser. Utstillingen postulerer at en aldri skal undervurdere et banalt utgangspunkt. Det som gjelder er hvordan man møter oppgaven.