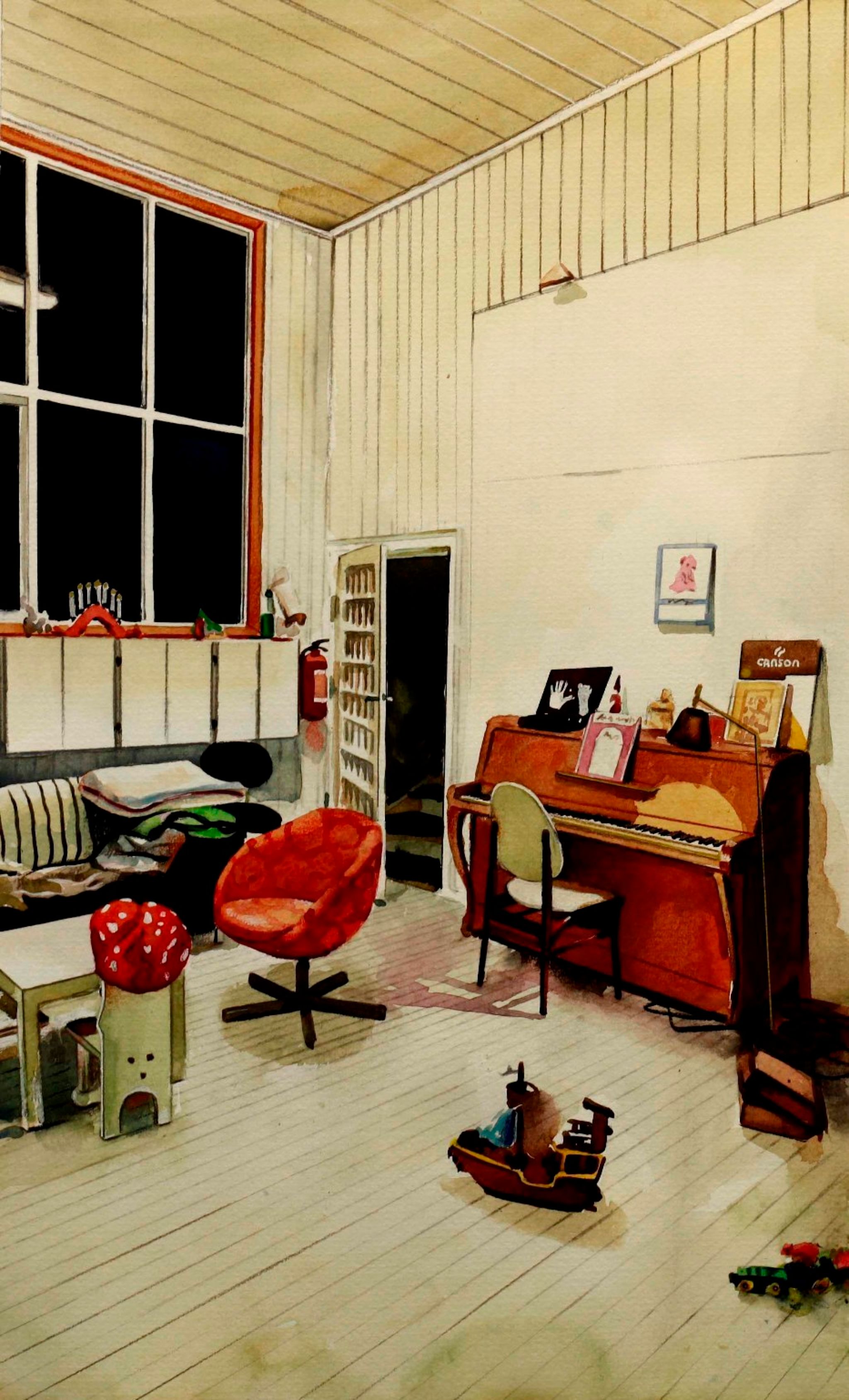 Exhibition
Shwan Dler Qaradaki
"You Talking to me? OK, I'm going to paint your things"
08. May – 01. June 2014
Shwan Dler Qaradaki (født i 1977) i Sulaimani, i det irakiske Kurdistan. Qaradaki er utdannet ved Sulaimani Institute of Fine Art. Han kom til Norge som politisk flyktning i desember 1999, og tok MA i Kunstfag på KhiO i 2009.
Qaradakis kunst problematiserer identiteter i en multietnisk og multikulturell verden. Han arbeider med tegning, maleri, foto, installasjon og video. 
Prosjektet bak utstillingen i Galleri LNM  ser på de komplekse elementene rundt menneskets tilhørighet til sine egne røtter og undersøker samtidig eiendeler som symbol for kulturell bakgrunn. Denne bakgrunnen definerer de valg av de eiendeler vi velger å omgi oss med. Den er også viktig for hva vi godtar innenfor grensen i vårt "eget lille hjemland", der vi bor.
Hva sier et interiør om den personen som eier det? Den historien som våre eiendeler forteller  er ofte tydeligere enn hva man selv er seg bevisst. Interiørene fungerer som en ramme rundt oss – både reelle og praktiske, tilpasset realismen i økonomi og livssituasjon.
Qaradaki har valgt å se nærmere på tolv  hjem og deres subjektive investeringer. Hjemmene tilhører personer som kunstneren kjenner, fra forskjellige deler av verden og med ulik bakgrunn. Interiørene ser tilsynelatende vanlige og lite fremmede ut, men har et spenn i seg, og kan leses ut fra betrakterens egne forestillinger om kulturelle og sosiale lag. 
Kunstneren gjengir interiørene i en tradisjonell realistisk utførelse. Noe som gir de prosaiske interiørene en opphøyelse. For betrakteren fremstår maleriene som indirekte portretter av fremmede. 
Qaradaki berører en universell og menneskelig streng – lengselen etter tilhørighet og verdi. 
Basert på en tekst av Line Ulekleiv.