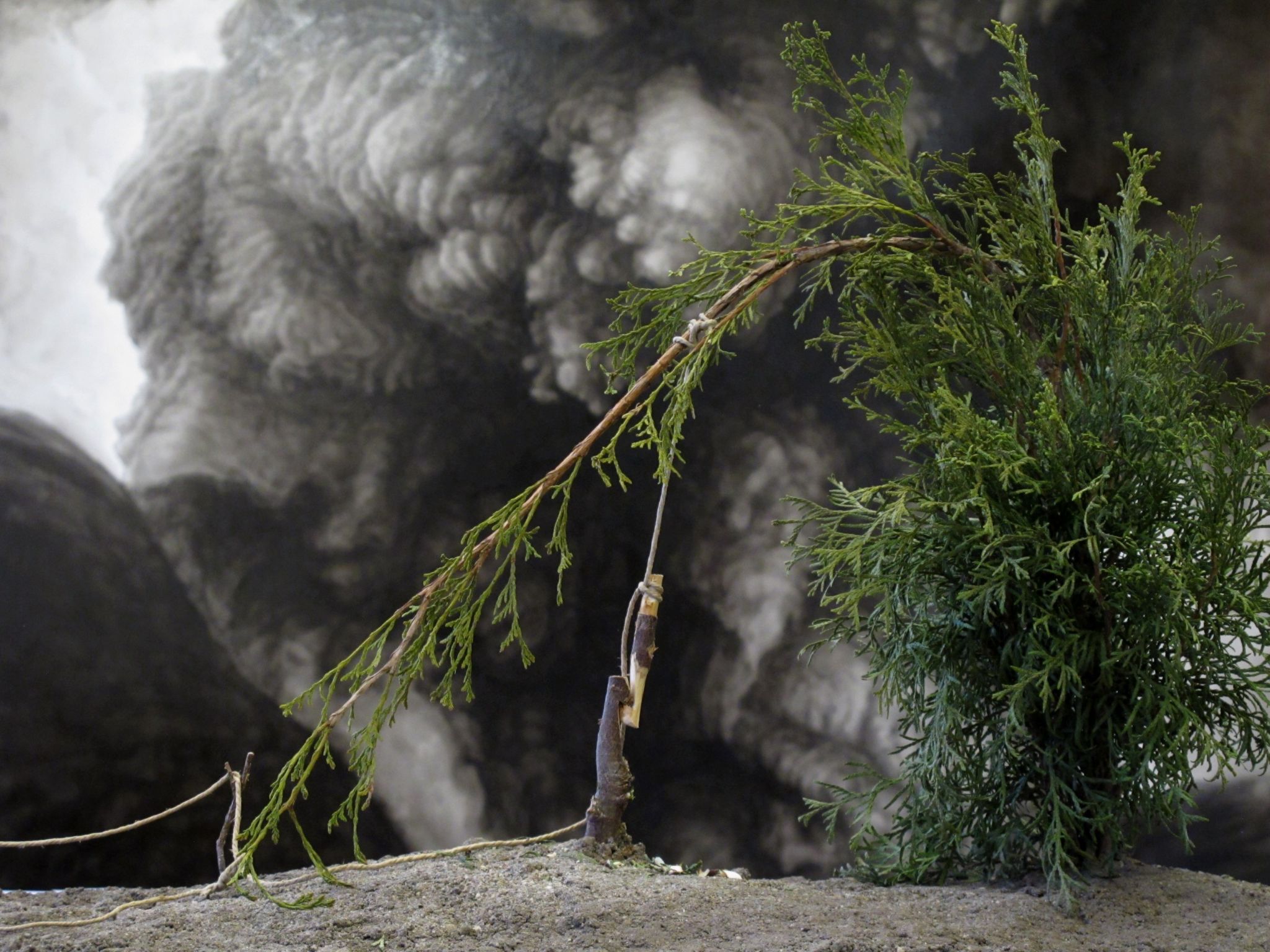 Exhibition
Stefan Christiansen
08. June – 02. July 2017
Artworks by Stefan Christiansen tend to thematize how mankind relate to nature, and references how this is expressed through old museums of natural history, documentary photography and art. Dramatic and comic images are created through a playful use of scale. Christensen employs references for popular culture as well as art history, and leaves small clues in his works leading for example to iconic artworks by Ron Mueck, Robert Gober and Caspar David Friedrich, but also to the television series Six Feet Under and Twin Peaks, cartoons and commonplace commercials. The titles of the works also recirculates tropes like There's More Left, There is a Storm Coming, Black Friday, Last Touch.
"Og ikke nok med det..." at LNM is Christiansen's third exhibition in a series (following De fleste ulykker skjer i hjemmet, 2012, House of Foundation, Moss and Faktum faenskap, 2014, Haugesund Billedgalleri) that sheds light on the conventions of private consumerism, renovation craze, facade, possessions, and where natural forces form a threatening backdrop.
The exhibition consists of three large oil paintings, two large scale sculptures, four smaller sculptures and some elements that are more improvised. The paintings are made using a technique called wash, which layers transparent oil paint. The sculptures are made up of wood, polyurethane foam, waterproofing slurry, acrylic paint, cement. A part of the exhibition consists of a collection of small photos of natural disasters and bizarre accidents retrieved online, selected from a larger archive.
After finishing his education in 1999 Stefan Christiansen has produced several exhibitions and public art projects. In the last years, he has been focusing on installations using sculpture, drawing, objects and model landscapes, combining different materials in flat and three dimensional juxtapositions. His works revolves around the relationship between nature and culture and our sense of the dramatical.
Stefan Christiansen (1973) has a Master's degree in Fine Arts from Kunsthøgskolen i Bergen. His exhibitions include No. 13 contemporary, Fredrikstad, House of Foundation, Moss, Ram Galleri, Oslo. He has produced a range of commissions, and his work is included in Art Council Norway´s art collection.