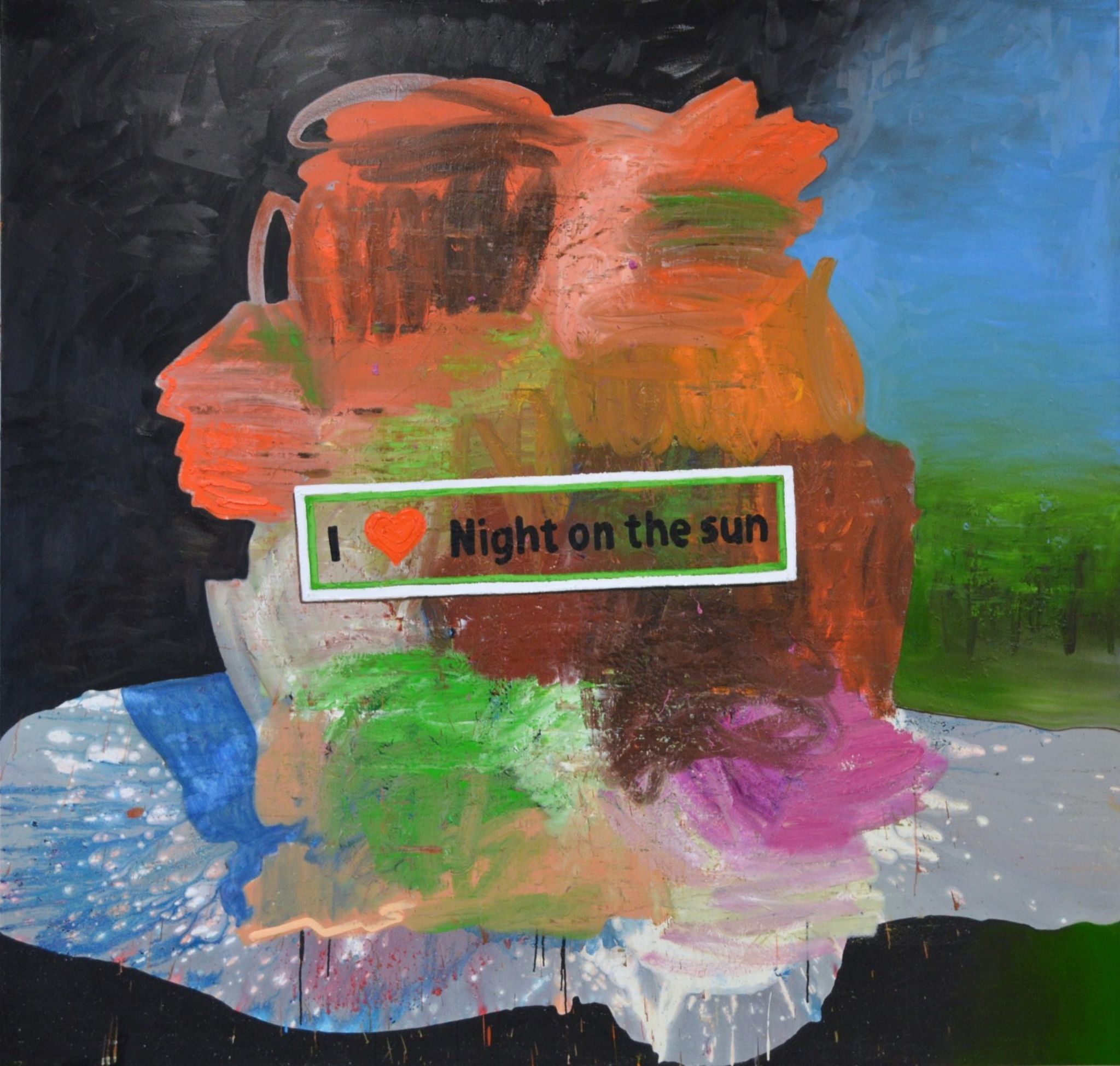 Exhibition
Martin Bech-Ravn
03. April – 04. May 2014
Martin Bech-Ravn født 1983 i Danmark, bor og arbeider i Oslo. Han er utdannet ved Glasgow School of Art og Kunstakademiet i Oslo.
I hans malerier setter arkitektoniske former scenen og de menneskelige karakterene uteblir. Verkene inneholder elementer hentet fra både populærkultur og hverdag. De ulike elementene settes sammen til formale komposisjoner hvor hvert element blir tildelt en ny betydning og funksjon. 
Maleriene  beveger seg fritt mellom abstraksjon og realitet og det er spennet mellom disse to polene som er drivkraften i hans verk. Det er i denne prosessen billedfortellingene oppfinnes, bygges opp og tas fra hverandre igjen. 
Martins verk forholder seg malerisk lekende og undersøkende til sine motiver og forteller om en stor formeksperimenterende innfalsvinkel til maleriet. Gjennom et tydelig perspektiv og sterk koloritt begynner han en fortelling som ikke avsluttes her i gallerirommet.