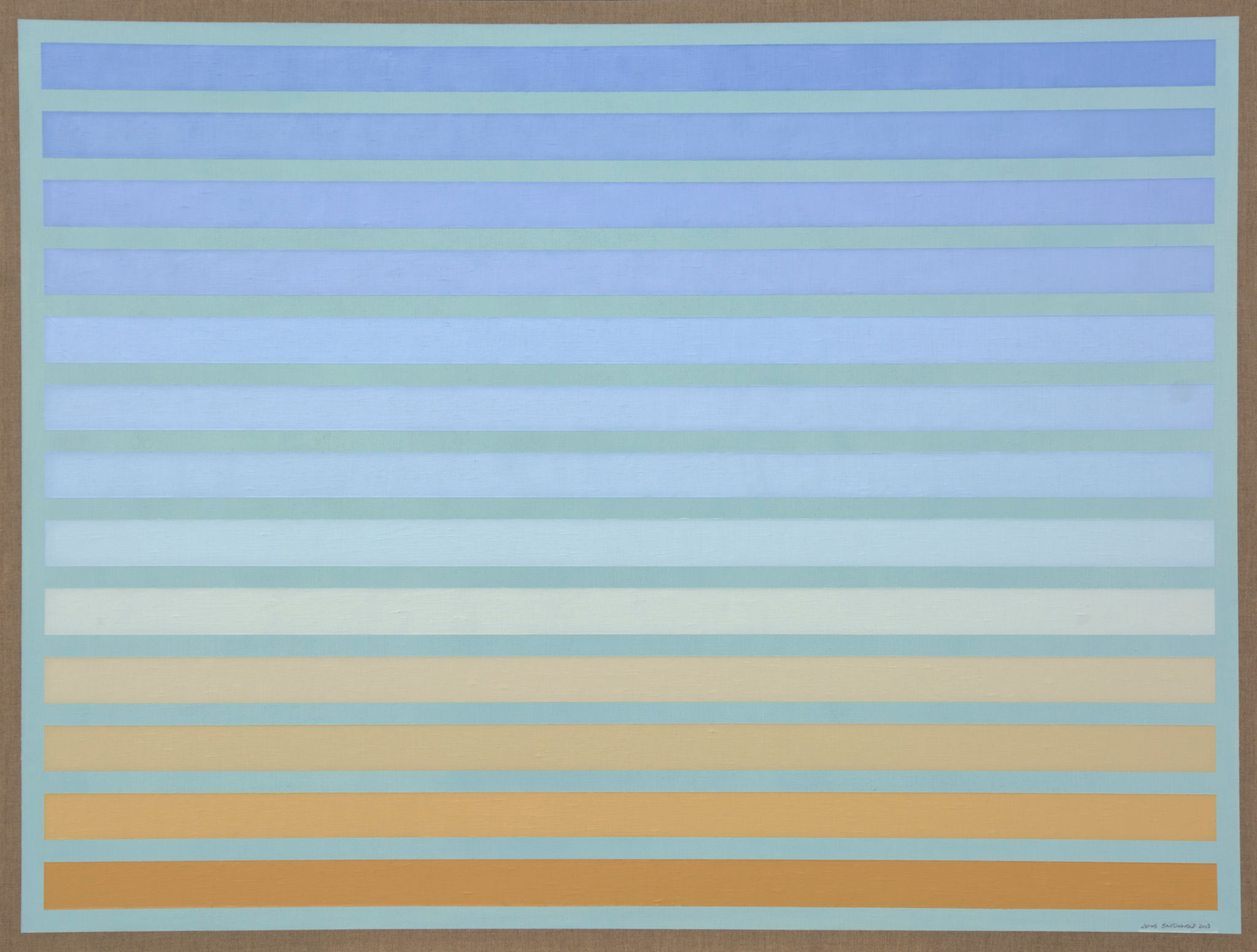 Exhibition
Jone Skjensvold
05. March – 29. March 2015
Jone Skjensvold er født i Bergen i 1967.  Han er utdannet ved Universitetet i Bergen, Kunstskolen i Rogaland, og ved Statens Kunstakademi i Oslo. Skjensvold har blant annet stilt ut hos Galleri Gamlebanken i Nordfjordeid, Norske Grafikere i Oslo, Galleri E / Englagård i Asker, Tegnerforbundet i Oslo og Galleri Dortmund Bodega i Oslo, i tillegg til å delta på en rekke gruppeutstillinger. Skjensvold har mottatt en rekke stipender til sine prosjekter.
 Skjensvold har tidligere bodd og arbeidet i Oslo i tjue år. Han har i hovedsak fokusert på relasjonell- og prosjektorientert kunst. For fire år siden flyttet Skjensvold til Stadlandet i Sogn og Fjordane, der havet, lyset og 
horisonten er nærmeste naboer. Her kom inspirasjonen til å hente frem penslene igjen. I den siste billedserien, Portraits of the Sun, avbilder han atmosfærisk lys; og variasjoner over fargespekteret. Maleriene (og fotografiene), refererer både til forrige århundres modernisme og til attenhundre-tallets naturromantikk. Tematikken er selvsagt også preget av en romantisk tilknytning til havet, Stadlandet og naturen i den lille bygda Drage, hans nye hjem.